I read this on Wikipedia (the source of all things false) and was wondering if anyone can confirm/ discredit it?
Denílson Pereira Neves, known as Denílson (born on February 16, 1988 in São Paulo, Brazil) is a Brazilian footballer who usually plays as a midfielder. He plays for English side Arsenal and is currently the captain of the Brazil under-20 national team. He is currently dating tennis superstar Maria Sharapova.
Seems like a weird pairing to me. She is 6'2", and I have, for the past few months, referred to him fondly as "My teapot" (it's those ears! They're majorly flickable!). There was similar on her Wiki page, but it's since been removed.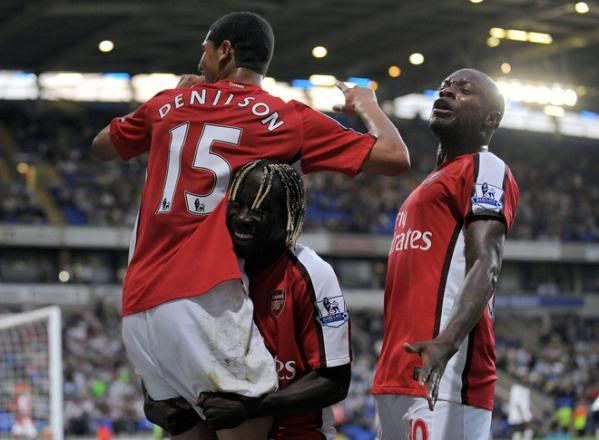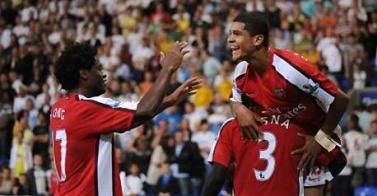 And he got an assist earlier on in the match, in setting up Bendtner's spectacular goal.
3-1, nicely done.
(Images courtesy of yahoo!)